Hair Cuts & Colours
As a hairdresser trialling colour brands for 30 years, we have found De Lorenzo to be the most luxurious, rich and glossy ammonia- and petrochemical-free colours. De Lorenzo develop their organic, sustainably-farmed colours here in Australia, which ensures their hairdresser products are suited to our local climate and values.
Our staff have won several awards in both National and Regional hairdresser competitions in colour section, and have been invited to Fashion Week to participate in the Total Looks for Designers.
Sonya has been trusted by TV and radio personalities as their exclusive personal stylist.
Cuts & Colours FAQ
Six to eight weeks will help maintain your shape. If you're growing your hair, a micro-trim will encourage growth.

Your stylist will recommend specific shampoos and conditioners to eliminate fading. These may include coloured shampoos that add colour to your hair between visits to the salon. Also, the correct leave-in product can protect your hair colour from chlorine, salt water and the sun.

Special care needs to be taken to remove pigment and change to your desired colour. Colour Eliminator by De Lorenzo is an excellent product to begin this colour removal process; it guarantees your natural hair is not damaged.

YES IT DOES. Imagine if you left your red towel on the clothes line for two weeks in the sun, or left your favourite blue jeans in the dryer on the highest setting. This heat will fade your colour. GHD straighteners are too hot; they will fade your colour and frizzle your ends.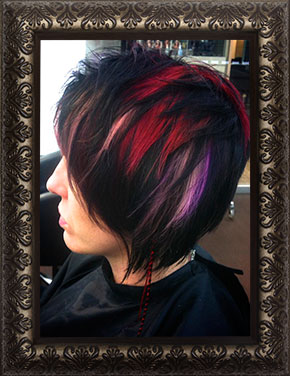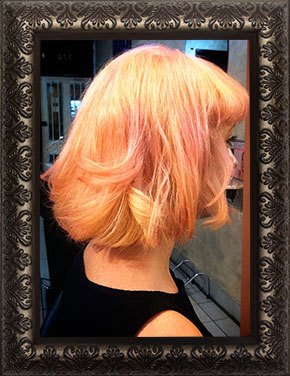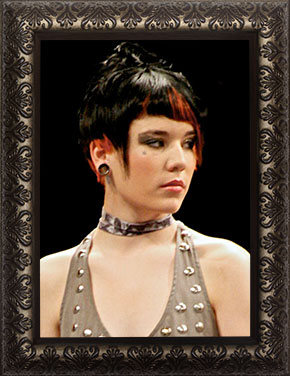 | | |
| --- | --- |
| Ladies Hair Cut | $66.50 |
| Ladies Student Hair Cut | $64 |
| Mens Hair Cut | $44.50 |
| Mens Student Hair Cut | $43 |
| Cut & Shave | $60 |
| Half-Head Foils | $140 |
| Full-Head Foils | $180 |
| Regrowth Tint | $155 |
| Full Tint - Short | $145 |
| Full Tint - Medium | $165 |
| Full Tint - Long | $190 |
| Foils & Background | $220 |
| Toner | $40 |

| | |
| --- | --- |
| Semi-permanent Colour | $95 |
| Camo Colour | $38 |
| Correction Bleachout 1st - Short | $125 |
| Correction Bleachout 1st - Medium | $145 |
| Correction Bleachout 1st - Long | $185 |
| Correction Bleachout 2nd - Short | $50 |
| Correction Bleachout 2nd - Medium | $60 |
| Correction Bleachout 2nd - Long | $70 |
| Protein Specialty Treatment | $45 |
| Moisture Specialty Treatment | $45 |
| Nanomax - Botox for Hair | $300 and up |
| Agave Smoothing System | $300 and up |
| Specialty Blow-Dry | $55 |